AbtironBio Celuque at Amazon...It is the second overseas expansion after Taobao, China.
AbtironBio medical Lux brand, Celuque, has entered Amazon.
Amazon (www.amazon.com) is the largest e-commerce site in the U.S. with sales of 274 trillion won in 2018. Currently, 310 million members use the Amazon, and about 150 million people visit it every month, mostly shopping there.
Celuque, a medical luxury brand, has entered Amazon, targeting consumers with skin problems in the United States, according to AbtironBIoofficial also said, "Consumers who are not able to go to dermatology often in the U.S. due to the high cost of medical care can experience skin care at a lower price than dermatology."
Celuque nine products: Biotrix Moisture, Biotrix Hydra Solutions, Biotrix Purifying Solutions, Biotrix Cicageneque, Biotrix Cicaforte, Cellular Blemish Balm, Cellular Sun Screen 100, Diamond Cellular Mask and Platinum C Ampoule are available on Amazon.
​
​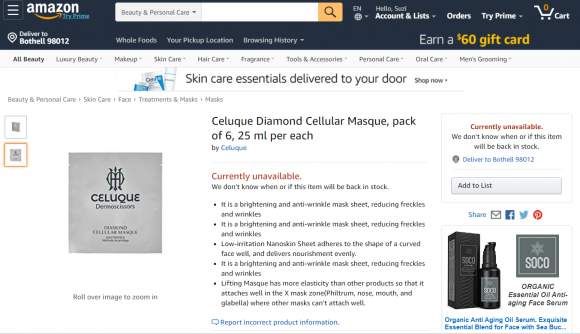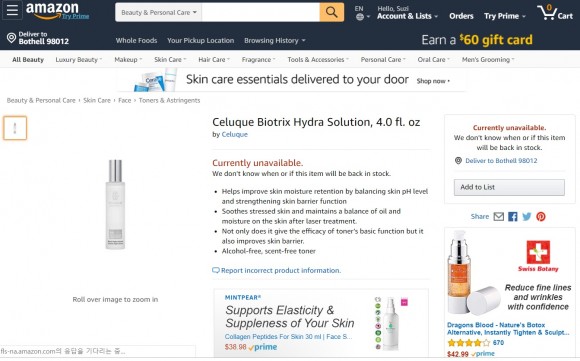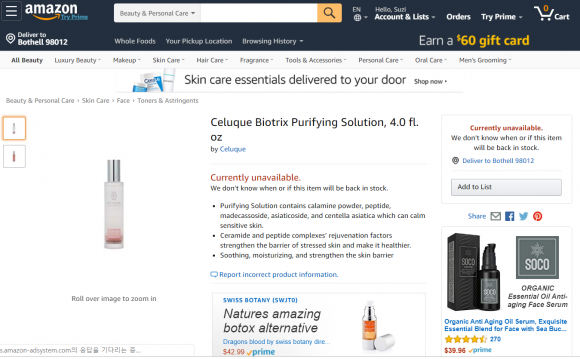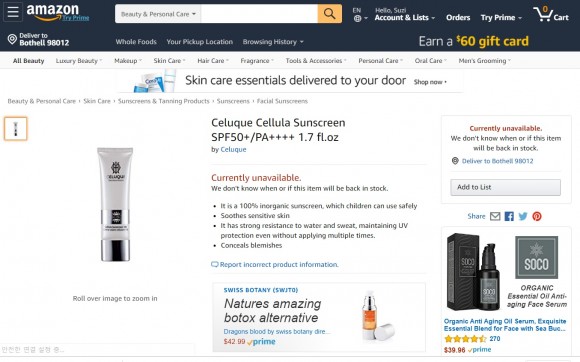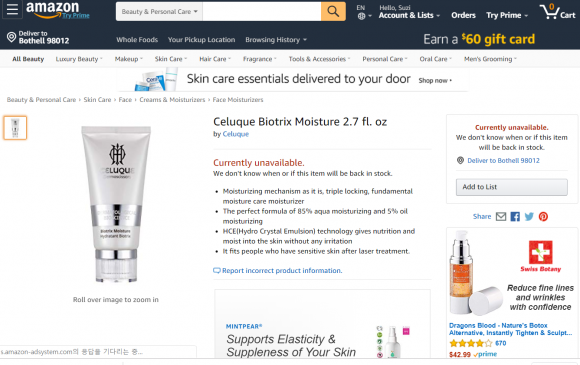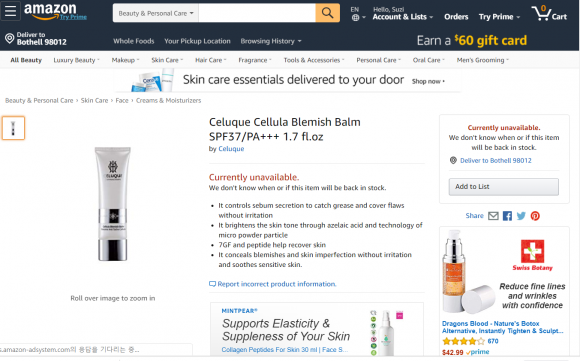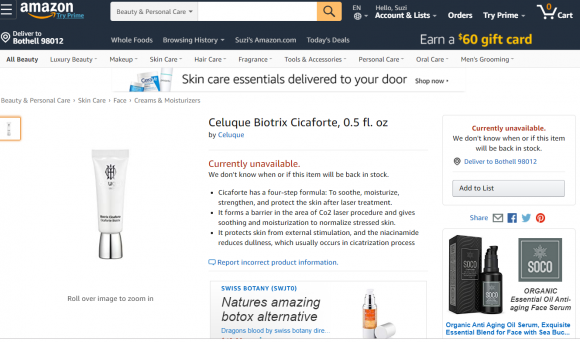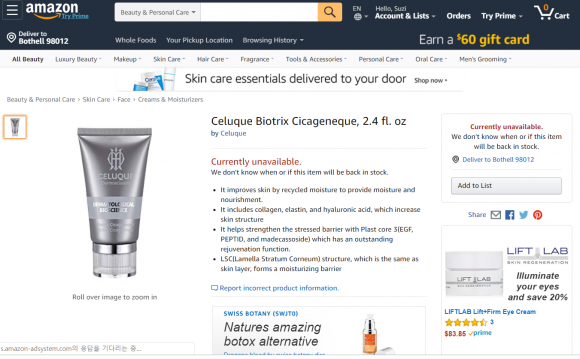 ​
​
​