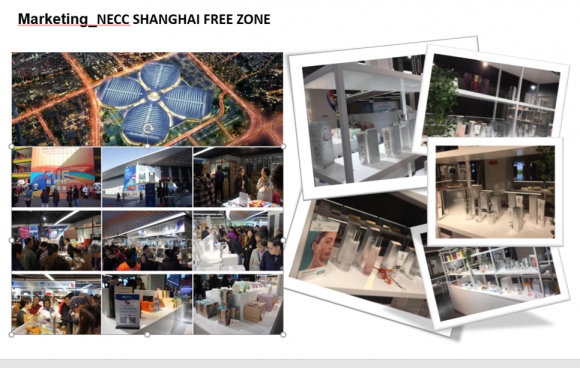 'CELUQUE, a medical Luxe brand, will be the driving force for the Chinese market through the Shanghai Free Zone in China'
CELUQUE, a Medical Luxe Brand, entered the NESS Shanghai Free zone to promote the brand in the Chinese cosmetics market. NESS Shanghai Free Zone is a national project led by the Chinese government. In order to foster the cosmetics industry on a large scale and create a coalition of the entire beauty-related industry, we created a new cosmetics industry system that synergizes not only with brands, but also with design, marketing, exhibitions and services.
CELUQUE, recognized by the China Import Fair, is a national policy project in China. The "Korea Pavilion" raises awareness by informing Chinese consumers of the excellence of the CELUQUE brand and raising their awareness of product power.
At the Shanghai China Import Fair, we will expand our business areas such as mesotherapy, fillers, and cellulose brands to become a bio company. In addition, based on the professional brand philosophy of dermatologists with excellent ingredients, we are actively expanding our sales channels in the Chinese market with a more genuine marketing strategy.